Ben Avon Heights Borough Demographics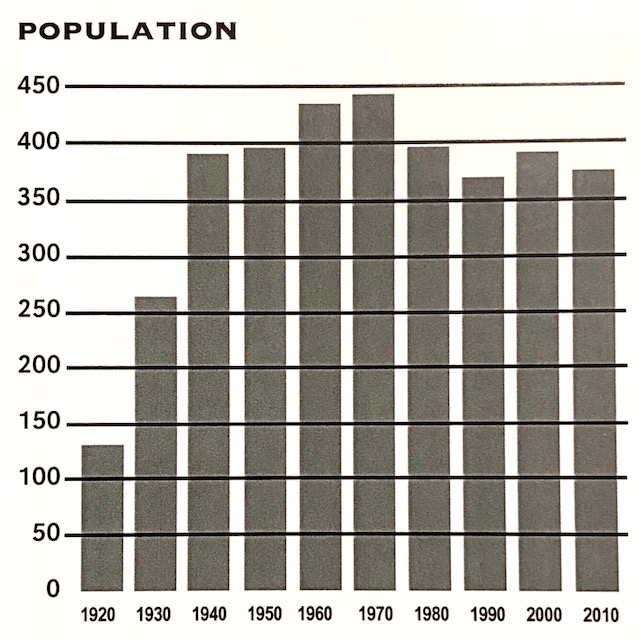 In 1910, when Ben Avon Heights was part of Kilbuck Township, the only residents were Samuel and Agnes Taylor, along with a hired hand, Adam Swenk. lived at what is now 9 Oxford Road. Their neighbors included the Jackmans who were the earliest settlers in what is now Avalon.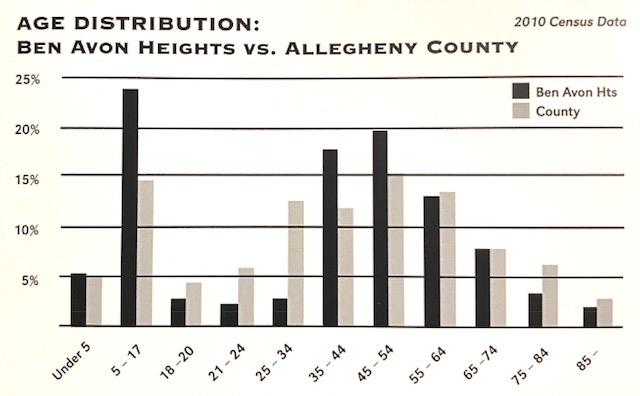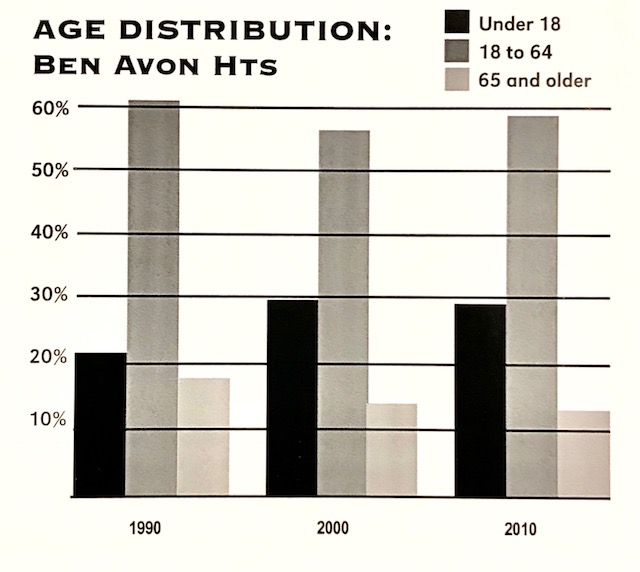 With the development of the area by Walter Fraser, the number of inhabitants grew to 130 in 1920. The census count peaked at 443 in 1970. Since then, with smaller families, it declined to 371 in 2010. The age distribution compared to Allegheny County's is interesting. Ben Avon Heights has a significantly higher proportion of children below the age of 18 and of adults between the ages of 35 and 54. This is indicative of adults who put off parenting for a few years until they have finished their education. Forty-four percent of the adults in Ben Avon Heights 25 years and older have professional or graduate degrees.
Long-time residents have observed that the Borough seems to be getting younger. The 1990, 2000 and 2010 census results confirm this.
Housing Units
With much of the population growth before World War II, it is not surprising that 57 percent of the houses were built before 1940.